How to encrypt documents with PGP
Sending encrypted documents is more secure than sending passwords through channels which security is unknown. In this tutorial, we will see how to encrypt a LibreOffice document with PGP. 
First we need to import the public key of the recipient of our document into Kleopatra.
Check this link for more information on how to create a PGP key pair.
Open Kleopatra and click 'Import'.
Select the public key of the recipient you want to send the encrypted file to, then click 'Open'.
Confirm to start the verification process, click 'Yes'.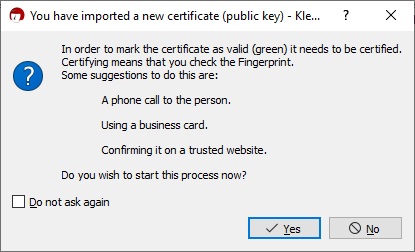 Enter your passphrase, then click 'OK'.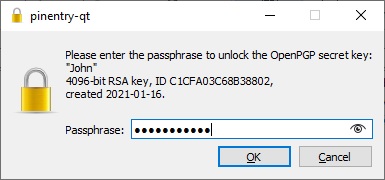 The certification is successful, click 'OK'.
Next, open a new LibreOffice document or open the one you wish to encrypt, then go to 'File/Save As'.
Enter a name to your document if needed, then select 'Encrypt with GPG key', click 'Save'.

LibreOffice will automatically detect the public key added earlier in Kleopatra, select it and click 'Encrypt'. To select multiple recipients, press Ctrl + left click.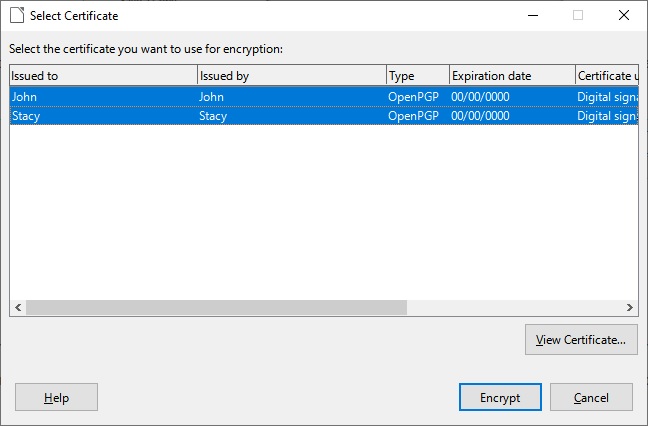 That's it, your document is now encrypted. You can now send the document to the selected recipients, they will need their own private key to decrypt the document.
When opening the document, you will be prompted to enter your passphrase. Click 'OK'.