Unable to move or delete files and folders in Nextcloud
When trying to move or delete files or folders an error appears from the web interface: 'Could not move / delete "photo.jpg".  The same problem appears when using WebDAV.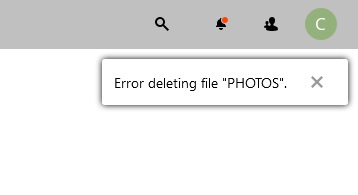 This issue appears when files are being locked in the database and can be unlocked following the steps below.
If needed put Nextcloud in maintenance mode, edit the config.php file:
'maintenance' => true,
Access the Nextcloud database to empty the oc_file_locks, run the following command:
MariaDB [database]>DELETE FROM oc_file_locks WHERE 1;
Set back the maintenance mode to false.
Tested on Nextcloud v19.
Sources:
https://help.nextcloud.com/t/file-is-locked-how-to-unlock/1883