Safely test applications with Windows Sandbox
Windows Sandbox is a lightweight desktop environment made to safely run applications.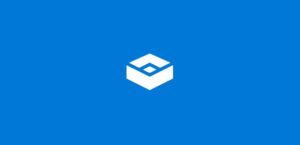 Prerequisites
Windows 10 Pro, Enterprise or Education build 18305 or later (Windows Sandbox is currently not supported on Home SKUs)
x64 architecture
Virtualization capabilities enabled in BIOS
At least 4 GB of RAM (8 GB recommended)
At least 1 GB of free disk space (SSD recommended)
At least two CPU cores (four cores with hyperthreading recommended)
Installation
From the Start menu, search for 'Windows features'.
Select 'Windows Sandbox' and click 'OK' to install Windows Sandbox.
After the installation, you will need to restart your computer, click on 'Restart now'.
After reboot, hit Win Key + S, and search for 'Windows Sandbox'. Click on Windows Sandbox to launch the app.
You can copy / paste an executable from your host computer or download it from a browser within Windows Sandbox and safely test your application.