How to hide the System Reserved partition From File Explorer
First open the Disk Management tool, press the Windows + R keys together to open the Run box type 'diskmgmt.msc' and hit Enter.
Right click on the 'Reserved Partition' and click on 'Change Drive Letter and Paths…'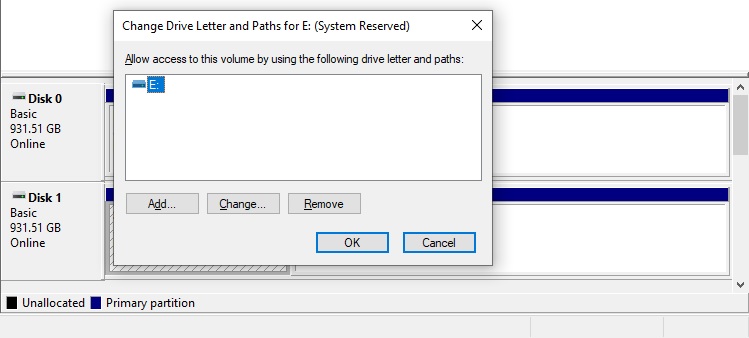 A warning message appears, don't panic, we are only removing the drive letter, go ahead and click 'Yes'.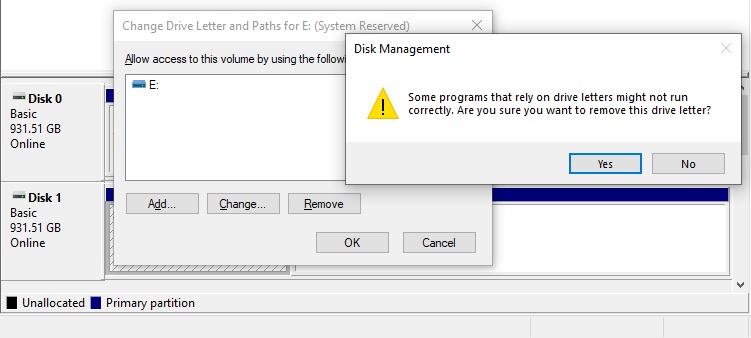 Another message appears, click 'Yes'.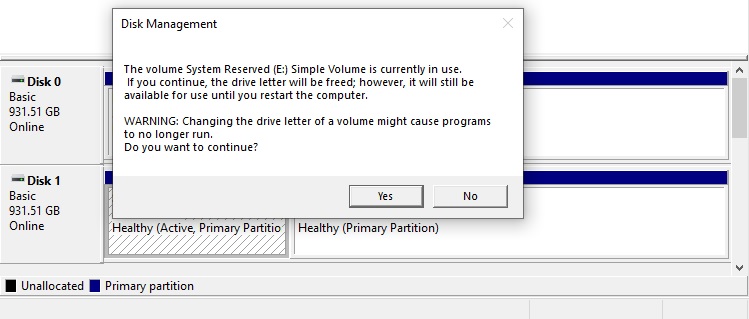 Now the letter previously assigned to the 'System Reserved' partition has disappeared and the partition does not appear anymore in the File Explorer.